About Us
Our Story
In 1952 Kays Brothers Wholesale was opened by Paul Kays and who then took in five brothers as shareholders (James, George, Babe, Manny, and Louis). The business which was opened at 86 Queen Street, now known as Sims Corner, quickly out grew this location and moved to 45 Queen Street. It did not take long for the family to become a trusted Prince Edward Island establishment being well-known across the Island as the best place to buy wholesale goods at a fair price while experiencing personable "small-town" service.
In September 2009 Paul's family decided to put the business on the market, including the historic four-story heritage property on Queen Street that is still widely known as the Kays Brothers Building.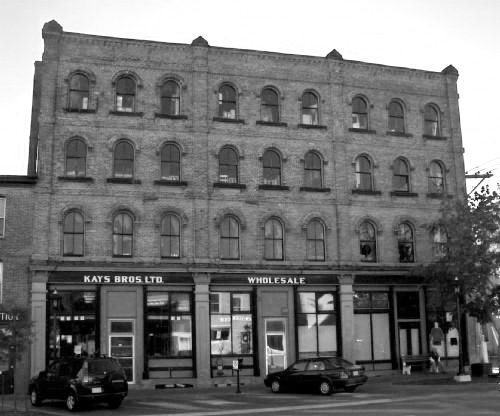 Kim Green and Roddy Willis purchased Kays Brothers Wholesales and re branded the business as Kays Wholesale in 2009. Over the next 12 years Kays grew to be P.E.I.'s most trusted wholesaler. Now located on 21 MacAleer Drive, Kays Wholesales overs 17,000 square feet of products and has more than 7,000 different items to serve all Island businesses and consumers.
In December in 2021, ownership changed hands to Islanders Luke Beck and Jamie Holland who saw an opportunity to acquire a highly trusted and well establish P.E.I. business. The current ownership is working to grow the business to better serve all of Kays valued customers. With the launch of a new website, expanded delivery options, and additional store hours we are focusing our efforts on how we can continue to improve customer service. Kays is extremely proud to have more than 30 dedicated employees who are committed to ensuring customers receive the service they have come to expect the Kays Wholesale brand.